Looking sharp while playing rugby is something that not many fans consider very important. But, if you can keep yourself safe in a fashionable way, then why not? It won't just help boost your confidence, it will also help boost morale. You can have a lot of fun designing shirts for your women's rugby team. This includes colours, design, sizing, style, and even the amount you want to pay for them. You would want something that players would be proud to wear, right?
Style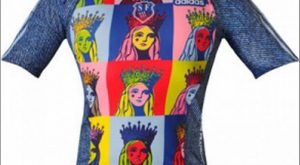 Standard custom shirts for rugby are usually short sleeved, but you can also find long sleeved ones if you look hard enough. They are great when you are playing in the cold. You could also get both types of shirts, and then decided which one to wear depending on the weather. Some custom shirts are button up while others have straight necks. But when it comes to women, it's the V or U neck which is most popular. They fit better. They look very nice too, and help teams stand out from the rest.
Colours
Choosing the colour of your rugby shirts can be a lot of fun. You can go for solid designs or designs with stripes. You could also consider getting your team logo imprinted on the shirts. Any colour combination you go with can be good. Take your time and make sure you choose the right colours to represent your team.
Material
Lastly, always get custom shirts which are made from cotton. These shirts fit the best and are comfortable to wear. They are breathable too. You would want to look good, but not at the expense of being uncomfortable during a match. If the shirts are made from itchy materials, they are not going to be comfortable for players to wear throughout.